UNdisposables – Logo Project
Rachael's Logo Project
Rachael's Goal for UNdisposables
Rachael has a handmade business selling reusable cloth pads. Not only that, UNdisposables sends reusable cloth pads to girls and women in developing areas. She needed to rebrand her business (formerly Oh Sew Green) as a supportive community, to be more than a product. She asked for a logo that could be made into a enamel pins, tags, and tee shirts. The design needed to be empowering, conversational, and all-inclusive.
"I want my business to be an investment in people who have otherwise been thrown away at some point in life. A person who feels unlovable and worthless I want them to feel love and welcomed and invested into."- Rachael of UNdisposables
---
Start the Branding Expedition
The Mood Board
A mood board expresses feeling, displays colors, textures, and elements a client wants to see in their branding. I asked Rachael to create a board on Pinterest for this step. When she was finished I collected the images and created this mood board. It has six colors for her brand and key images from her pins that you will see represented in her logo concepts. Making this mood board was so fun and the images Rachael chose made the creative process flow so well. I really love the deep emerald of those leaves! The hands show unity and strength. The perfect fit for the new UNdisposables brand.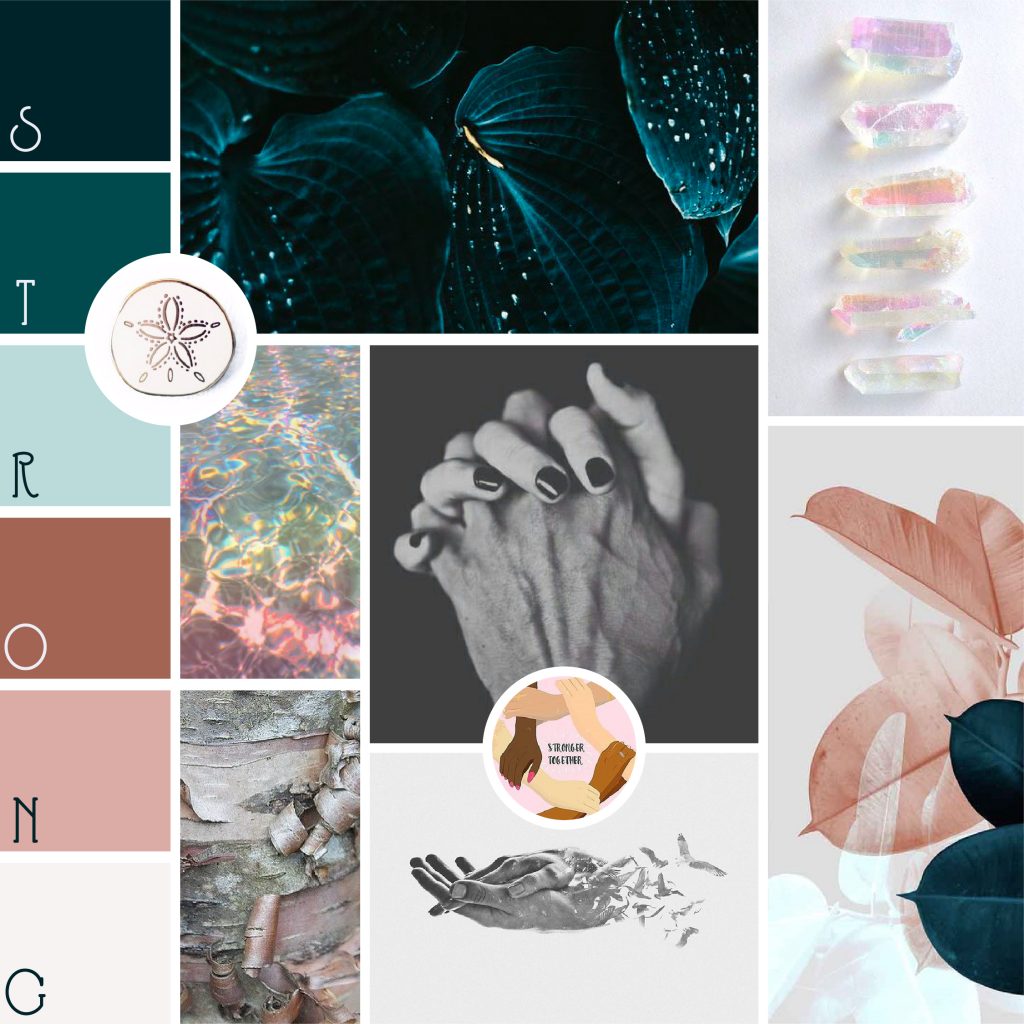 ---
Logo Concepts
Before Rachael and I found the right feel for her brand, I made some designs for a reusable cloth brand. She liked the designs that may have worked for her old brand, but they didn't fit the direction of her new brand. That's why the pin board and mood board were so important. They help Rachael pin point what she was looking for in her logo and they helped me design the right logo for her. I'm really glad Rachael chose me for this project. It's been amazing to see it transform from beginning to end. I can't wait to see what the future brings for her and UNdisposables.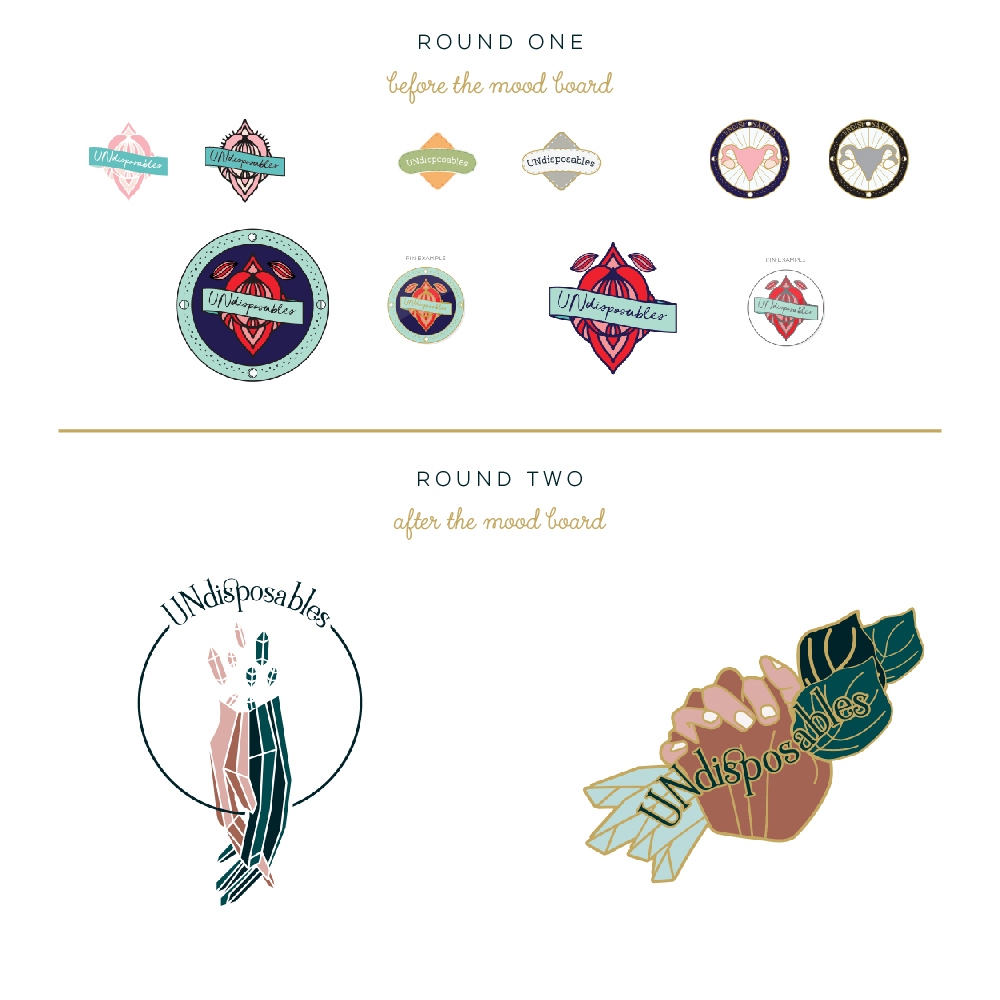 ---
Final Design
After making some revisions, I was so excited to send this final design. It fits so well with the goal for Rachael's brand. I cannot wait to see how her enamel pins turn out. Here is what Rachael had to say about her logo design:
"Kind, accommodating and incredibly easy to work with. Through the entire process Ashley was focused on giving me an image that accurately reflected my brand. She made the process so simple and enjoyable. I cannot thank her enough for so beautifully capturing my brand in the most perfect image" – Rachael of UNdisposables

---
Connect with Rachael
Shop | Instagram | Facebook | Twitter | Pinterest